Do you tend to fill your shelves up with books that you never actually read? Do you wonder how you read so much more as a kid than you do now? Does the idea of cracking open a huge novel seem incredibly daunting?
Don't worry! Lots of people feel this way. Adult life is incredibly busy and stressful, and many of us feel like we just don't have the time or energy to keep up with our favorite hobbies, especially reading. Maybe watching Netflix just seems easier, or maybe you've always struggled with reading. Whatever the reason is, we've got some great tips that will hopefully give you the motivation you need to open up a book!
Start listening to podcasts and audiobooks
Thanks to TikTok and other social media, our attention spans are getting shorter and shorter. This can make sitting down and focusing on books for long spans of time very difficult. Get back into the habit of focusing on longer narratives by listening to some podcasts or audiobooks while driving or working out. Spotify is a great place to find podcasts of all lengths and topics, and Audible has over 200,000 audiobooks to listen to.
Try reading some graphic novels
If you find yourself struggling to focus on written words on a page, graphic novels are a great alternative to classic novels. These books showcase complex stories told through stunning art and are often much easier and quicker to read than regular books. Maus, Heartstopper, and Nimona are great first choices to read.
Go with genres you love
Not all reading has to feel academic! If you seem to get bored by most books you read, try choosing books based on your favorite movie genres. If you love horror movies, try some thrilling books by Stephen King or Gillian Flynn. If you love romantic comedies, try some novels by Rainbow Rowell or Casey McQuiston.
Make reading feel like a treat
Reading should be fun and shouldn't feel like a chore! Curl up in your favorite comfy spot with a pet, a snack, and a hot drink, or go out and have a reading adventure somewhere new. You can use reading as an excuse to get out of the house by reading at a coffee shop or at your favorite park. Try using reading as a reward at the end of stressful days, and try to stay consistent when working reading time into your schedule. The more you read, the more you will miss your reading time when you neglect it.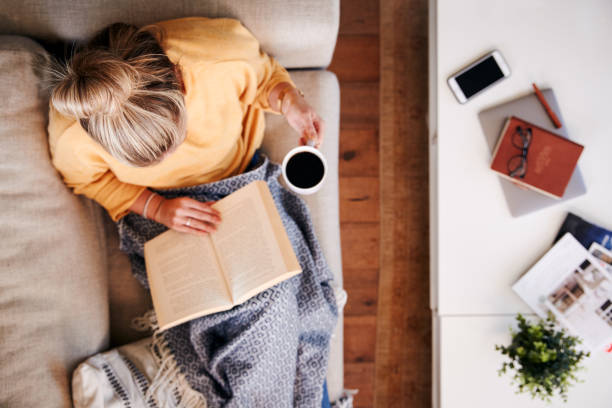 Natalie Edwards | 2022
This work is licensed under the Creative Commons Attribution-NonCommercial-ShareAlike 4.0 International License. To view a copy of this license, visit http://creativecommons.org/licenses/by-nc-sa/4.0/.